Where will the journey of learning lead us this year? To prepare, we must pack our suitcases in anticipation of the adventures that lie ahead. And so we began with a simple question, "What should we pack for this year-long trip?" Responses from the students were quite practical until Kathryn raised her hand and stated,
"Passion is one thing I think we should bring."
It was then that the conversation took a metaphorical detour. What else should we pack? Commitment, energy, inspiration, cooperation, determination, friendship, confidence, respect, responsibility and rest were indeed necessary, they all agreed. A few days later one company member suggested we throw mistakes in the suitcase as well, so that we may learn from them along the way.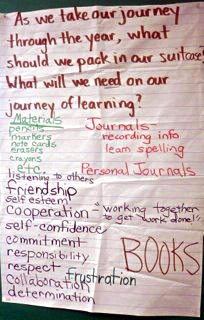 ---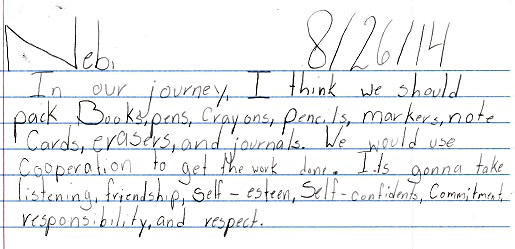 ---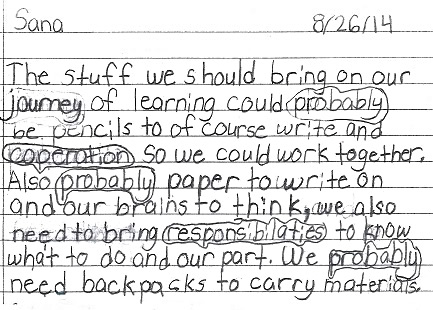 ---